Dlouhovlnná přijímací stanice "Apollonův chrám"
VLF receiving station (grabber) "Apollon´s Temple"
Jak je všeobecně známo, pro úspěšný příjem slabých signálů v pásmu VLF je nezbytné umístit přijímací anténu do prostření s minimem průmyslového a městského rušení. Po delší době hledání byla vytipováno místo v lokalitě nazývané Apollonův chrám.
As it is generally known, the location of the receiving antenna in the surroundings with minimal industrial and pulse interferences is indispensable for successful reception of VLF signals. The location nearby Apollon´s Temple has been chosen as a most suitable after a long period of searching.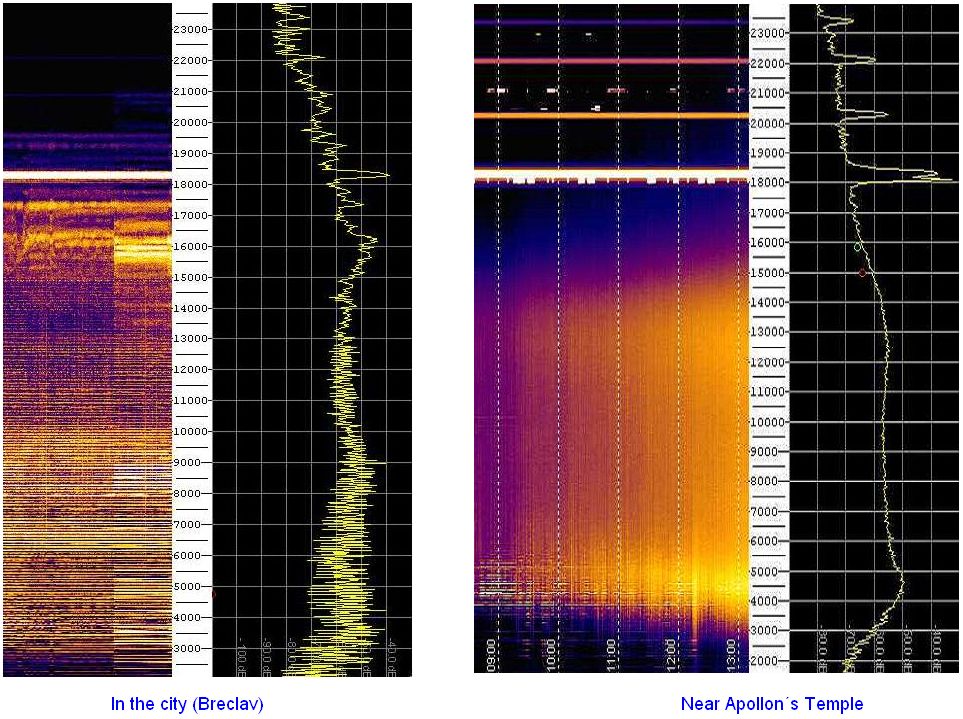 Jde o jednu z památek Lednicko-valtického areálu, nacházející se na mírném návrší nad Mlýnským rybníkem (Mill Pond). Je to klidné a romantické místo, dostatečně vzdálené od zástavby měst Břeclav a Lednice.
Apollon´s Temple is one of the sights belonging to Lednice-Valtice area situated on the uphill above Mill Pond. It is a quiet and romantic locality, far enough from the build-up area Breclav and Lednice.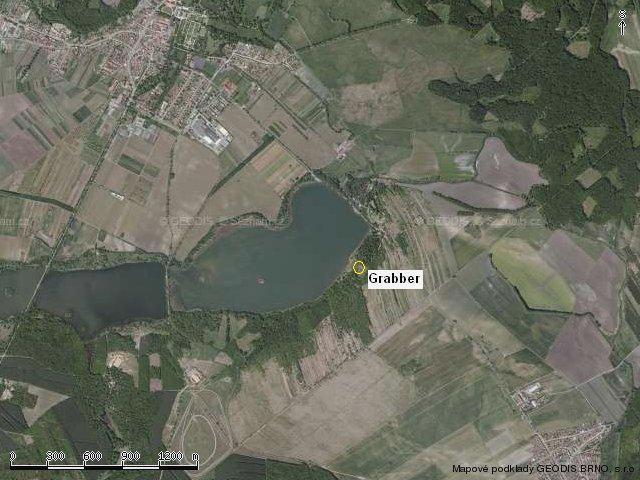 Apollonův chrám byl postaven v letech 1817-1819 jako empírová stavba s kopulí a reliéfem, na kterém je zobrazen průvod Múz doprovázejících boha Apollona. Autorem stavby je J. Korhausel, reliéfy a sochy jsou dílem tyrolského sochaře Josefa Kliebera.
An empire style building, called Apollon´s Temple, was built in 1819. There is a relief under the central dome featuring the suite of Muses who accompany the god Apollo. The Temple was built by J. Korhausel and reliefe and statues were created by the Tyrolean sculptor Josef Klieber.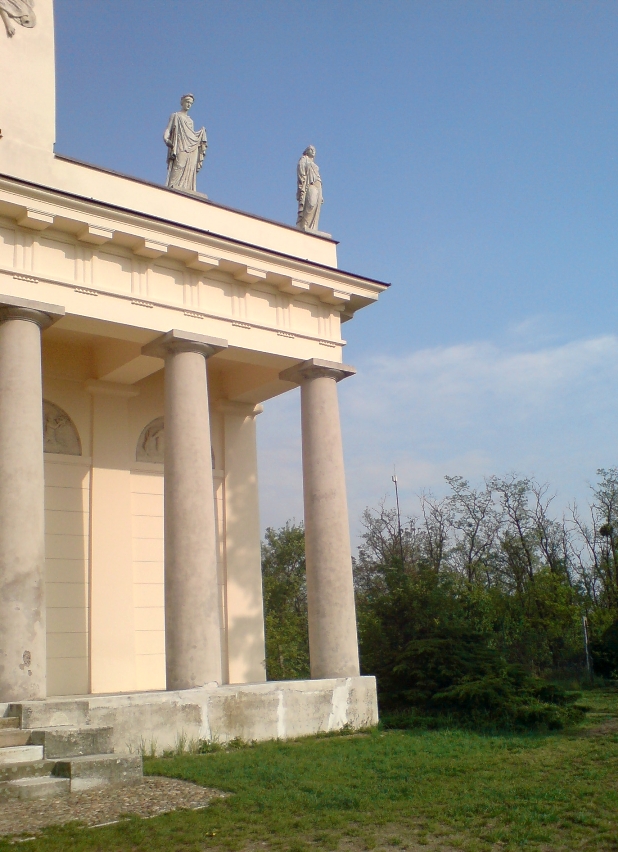 Přijímací anténa (modifikace VLF acive antenna DK7FC) je umístěna ve výšce 5m nad okolním travnatým terénem. Signál z antény je veden 50m dlouhým FTP kabelem Belden CAT7. Je použito symetrické zapojení kabelu. Anténa je napájena z olovněného bezúdržbového akumulátoru 12V/9Ah). Pro zpracovnání signálu je použita externí zvuková karta SB24-live a notebook T60.
Receiving antenna is a modification of "VLF active antenna" by Stefan, DK7FC. It is placed 5m above the surrounding grassy terrain. The signal from the antenna is transmitted by 50m long balanced FTP cable Belden CAT7. The antenna is powered by maintenance-free Sealed Lead Battery 12V/9Ah. An external sound card SB24-live and a notebook T60 have been applied for the signal reception.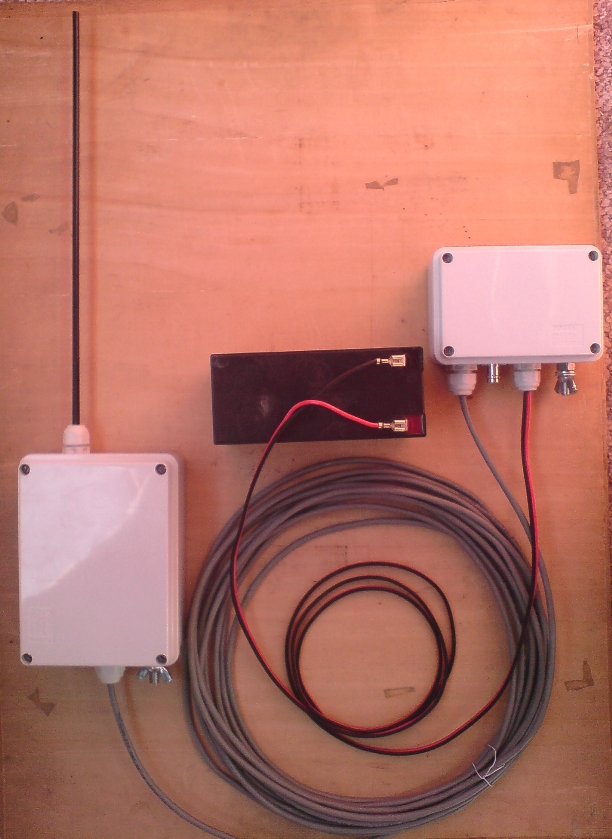 A complet set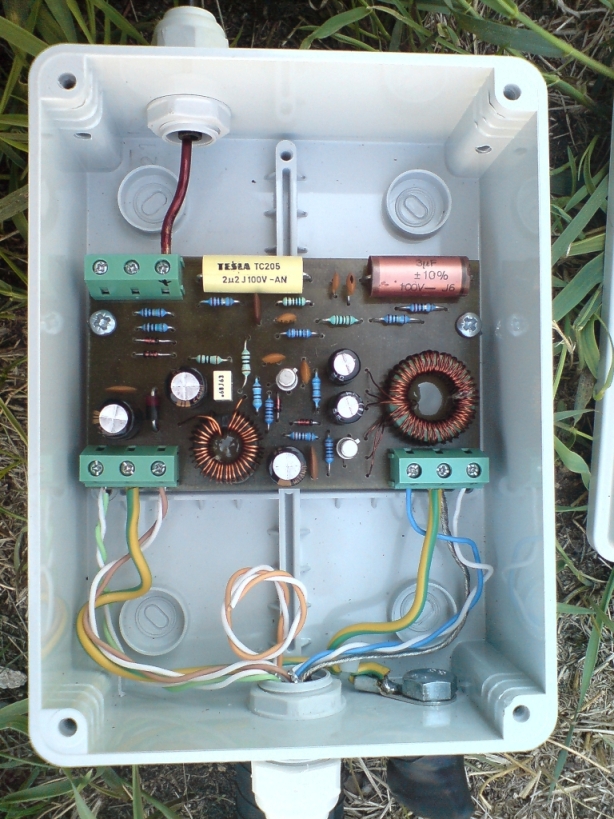 What is inside (antenna)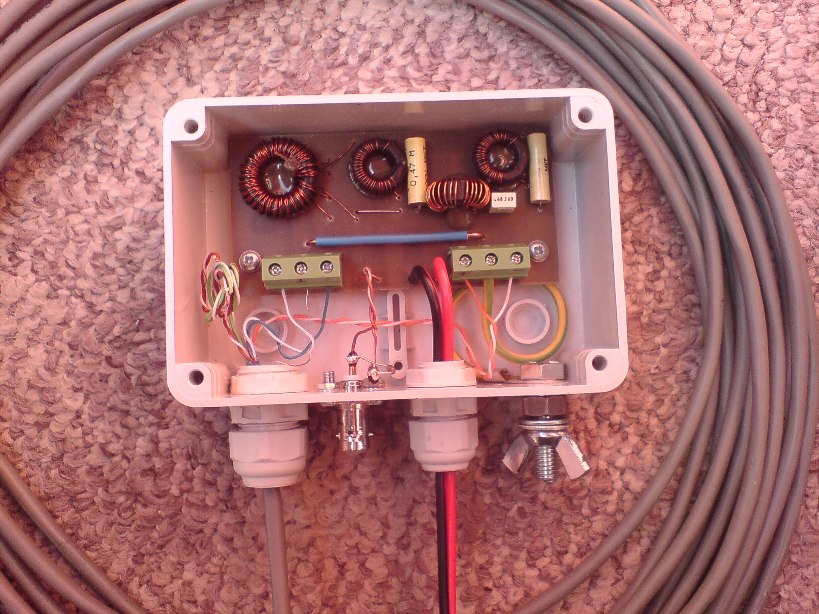 What is inside (AUX circuit)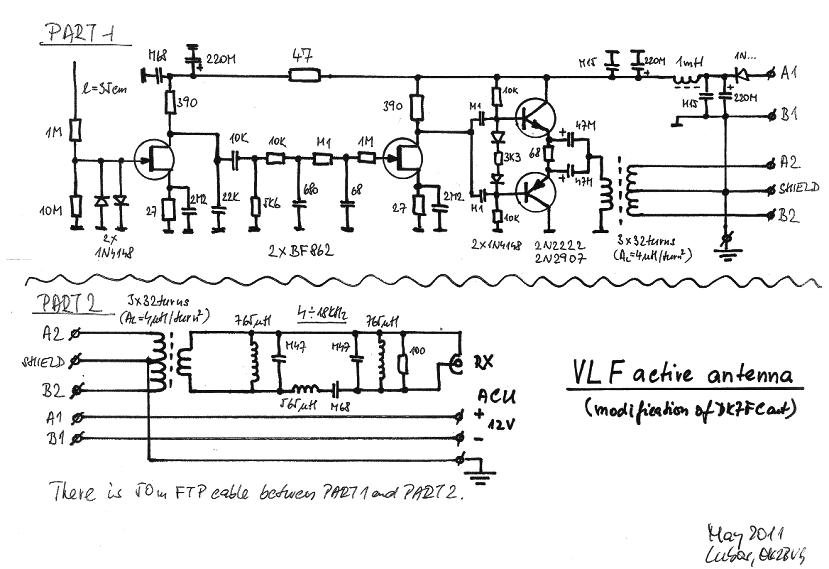 The scheme

My special thanks to Stefan (DK7FC), Markus (DF6NM) and Gerhard (OE3GHB) for their support.
Implemented with DL4YHF Spectrum Lab (TNX Wolfgang!)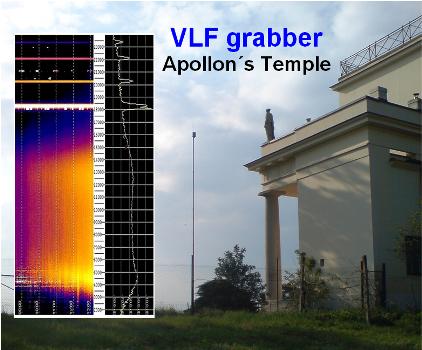 Pro vstup na Grabber klikni na obrázek
Click the picture to enter grabber page
---